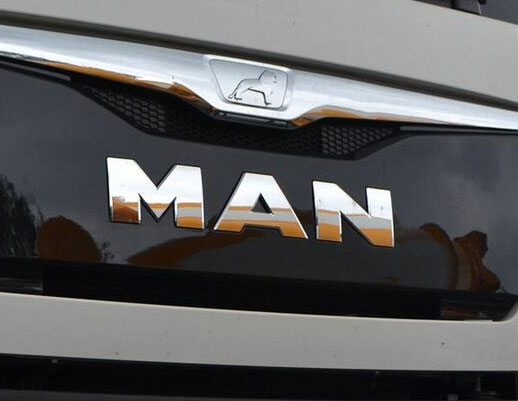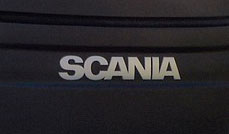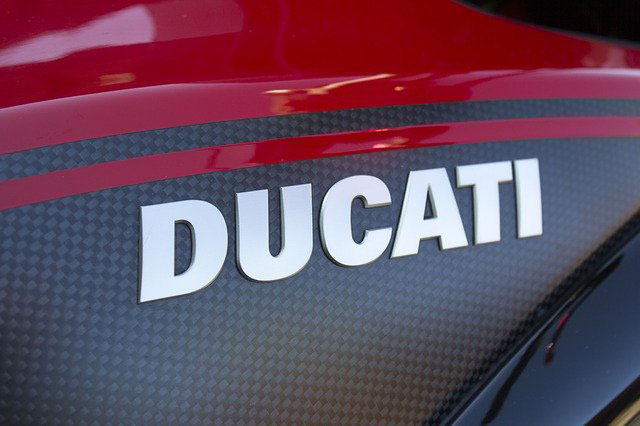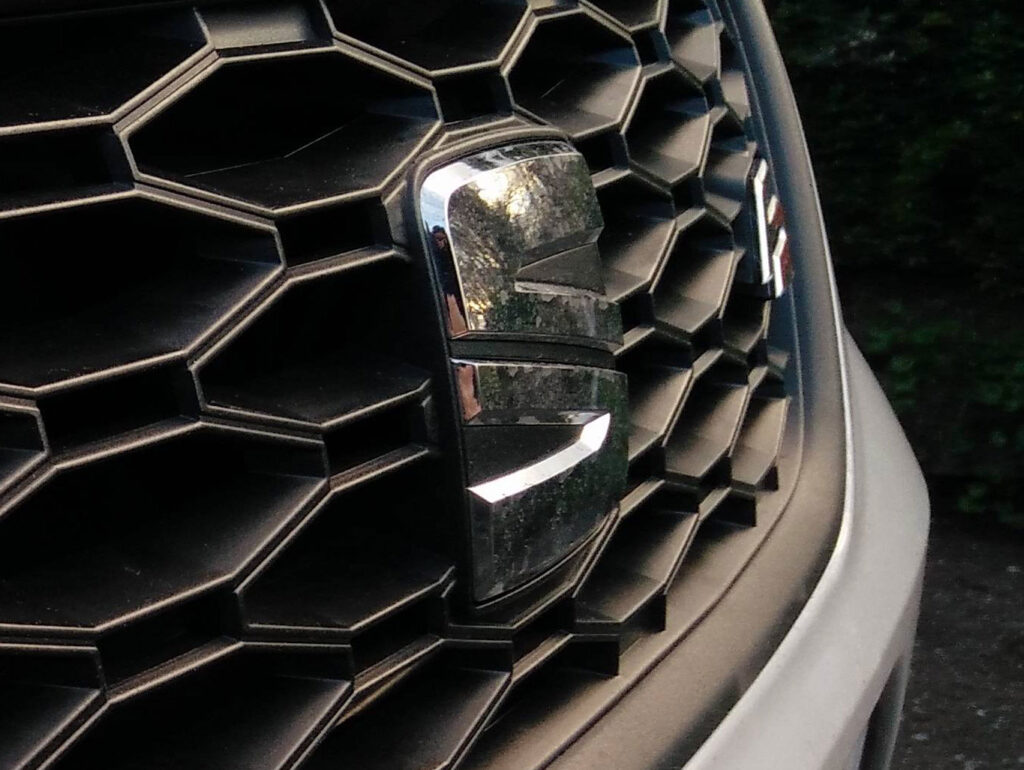 You probably know that Volkswagen makes awesome vehicles; however, you may not know that the Volkswagen Group also owns some of the most exciting and prestigious automotive brands known to motor enthusiasts.
As the second-largest automaker globally, second only to Toyota, the Volkswagen Auto Group V.A.G. has over the years acquired a plethora of desirable and prestigious car companies.
Volkswagen owns what companies? The Volkswagen Auto Group V.A.G. owns twelve automotive brands in total; these brands include Volkswagen, Seat, Audi, Skoda, Bugatti, Bentley, Lamborghini, Ducati, Porsche, Scania, MAN, and Volkswagen commercial vehicles.
What is Volkswagen's net worth? In 2019, V.A.G. net worth passed $100B USD, employing in excess of 670,000 employees.
To provide some scale of V.A.G.'s wealth, if the Volkswagen group were a country or nation-state, it would be within the top 100 wealthiest countries in the world.
So how did Volkswagen become such a significant company? To understand Volkswagen, we first need to take a quick look at how Volkswagen was founded.
Volkswagen's brief history
How did VW transform from a troubled automaker into a world-leading auto corporation? VW was established in 1937 by the German Labour Front as a propaganda tool for the National Socialist German Workers' Party. From these troubled beginnings, came an exceptional automobile design.
Germany had a proud history of creating passenger cars; however, these cars were typically costly and out of the reach of most germans. It was estimated that 1 in 50 owned a car in 1930s Germany, so automakers such as Mercedes and BMW recognised an opportunity to create a popular "people's car".
At the same time, a well-known racing automaker also saw an opportunity to develop a "people's car", his name being Ferdinand Porsche. Ferdinand had developed a Beetle shaped car with a rear air-cooled engine in 1933 called "Volksauto". When in 1934 Adolf Hitler became involved, Hitler understood the propaganda value in developing an affordable family car which could be driven comfortably at 100 km/h (62 mph) on the new Autobahn highway network.
Ferdinand was given government backing to create a "people's car" to be paid for by Germany's citizens via a savings scheme. The Beetle was to be produced at the new Wolfsburg factory and town; however, when war broke out in 1939, Volkswagen had only constructed a small number of Beetles. None of these cars going to german citizens and with the plant turned over to war production the future for the Volkswagen Beetle could have ended here.
Post-war, VW was resurrected from a failed Nazi project into a significant employer, becoming a symbol of the West German regeneration. A British Army officer called Major Ivan Hirst, REME was to become the hero in Volkswagen's post-war story.
Throughout the 1950s and 1960s, Volkswagen had introduced several successful models all based on the Ferdinand Porsche air-cooled rear-engine Beetle Type 1 design platform. Models included Types 2, 3, 4, VW Karmann Ghia and Type 181 (also known as the VW Thing).
In 1960 Volkswagen floated on the German stock market, named Volkswagenwerk Aktiengesellschaft (abbreviated to Volkswagenwerk AG). With this new standing, Volkswagenwerk acquired Auto Union GmbH from Daimler-Benz and so founded the formation of the Volkswagen group of automakers.
Audi
Does Volkswagen own Audi? As part of the Auto Union GmbH purchase, VW inherited the Audi name. The Audi brand was established in 1909, a union of three interested parties; Horch, Audiwerke, DKW and Wanderer. The partnership became known as Auto Union in 1932 before being sold to Volkswagen in 1965.
The first use of the Audi name under the Volkswagen group was in the form of the Audi F103. A saloon four-stroke engined car which was produced between 1965 to 1972 in West Germany. The design for this new Audi model took a design initially sold as a lowly two-stroke engined DKW F102. The Audi F103 was the first Audi vehicle to wear the famous Audi badge since the end of the Second World War.
Volkswagen merged Auto Union and NSU Motorenwerke names to form the Audi AG brand in 1969. Volkswagen inherited the original mk1 1975 VW Polo design from this partnership.
SEAT
Does Volkswagen own SEAT? Expanding beyond their German homeland, Volkswagen acquired an interest in its first non-german car brand in 1982, becoming Volkswagen AG in 1985. The co-operation of SEAT and Volkswagen was later expended seeing Volkswagen take full ownership of the Spanish car manufacturer.
Volkswagen AG started production of the Volkswagen Passat-Santana and Polo-Derby models using the SEAT Zona Franca and Landaben factories in 1982.
SEAT had been established in 1950 and was famous for producing affordable compact cars such as the SEAT 600., located in the Barcelona Catalonian region of Spain.
Skoda
Does Volkswagen own Škoda? Having seen success with the SEAT co-operation, Volkswagen acquired an interest in a Czech Republic auto manufacturer. The VW partnership with Škoda started in 1991, later taking complete ownership of the Škoda in 2000.
Before benefiting from the V.A.G. partnership, Škoda had become the subject of ridicule for producing outdated and flawed cars while in state ownership. Many proud automakers in state ownership throughout the Soviet Union had experienced a similar story. However, Volkswagen recognised merit in the Škoda name. A brand which had initially started in 1895 being founded by Laurin & Klement.
Bentley
Does Volkswagen own Bentley? Volkswagen took ownership of Bentley in 2003 following a legal process with BMW with saw the Munich based BMW Group take Rolls-Royce.
In 1997 the Rolls-Royce Motors brand became available, as a quintessentially British brand, Rolls-Royce has become the signature of luxury and high quality. BMW had an established partnership with Vickers, suppling engines and components to high-performance Bentley and prestige Rolls-Royce so was the logical new owner. However, Volkswagen AG had other plans.
Volkswagen manoeuvred its position on taking ownership of Rolls-Royce Motors by outbidding BMW, paying GBP £430m for the purchase of designs, property and trademarks. Including the famed Spirit of Ecstasy and Rolls-Royce grille. However, what wasn't included was the use of the Rolls-Royce name or logo.
Through negotiations with BMW, Volkswagen later acquired the full rights to Bentley in 2003 while BMW kept the Rolls-Royce marque.
Lamborghini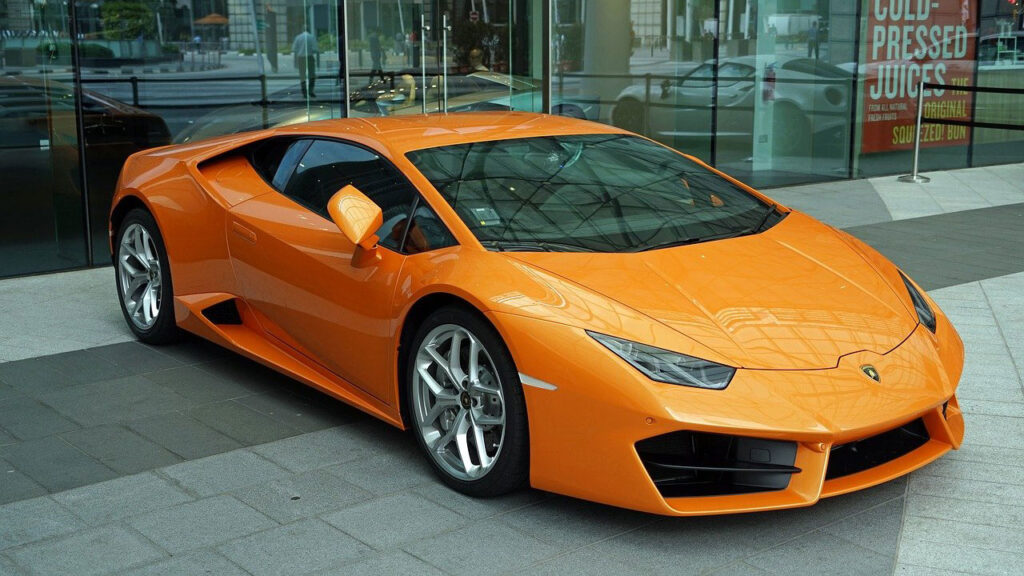 Does Volkswagen own Lamborghini? With a taste for exotic luxury cars, when in 1998 Indonesian conglomerate SEDTCO pty decided to release the Lamborghini sports car manufacturer for sale, Volkswagen was waiting to take up the acquisition and purchased the turbulent sports car maker.
Few cars stir such emotion, founded in 1963 by Ferruccio Lamborghini as a maker of high-performance Italian grand touring cars competing with prestige marques such as Ferrari. Finding worldwide success with supercars such a the Lamborghini Countach and Diablo.
Bugatti
Does Volkswagen own Bugatti? In 2000 V.A.G. acquired the rights to use the Bugatti name, incorporating Bugatti Automobiles company. Bugatti was founded in 1909 as a french carmaker of high-performance automobiles. Taking the name from founder Ettore Bugatti, the business was later moved to Italy in 1987 before being bought by the Volkswagen group.
The name was to be used by Volkswagen to launch the groundbreaking Bugatti Veyron. The most expensive and fastest car in history on its release.
Ducati
Does Volkswagen own Ducati? The acquisition of a sport motorcycle company dating back to 1926 may seem an off-beat purchase for motorcar manufacture. However, Volkswagen chairman Ferdinand Piëch was a keen motorcycle enthusiast and had proven a positive track record for turning ailing exotic brands into successful sales. Via the Audi subsidiary, Volkswagen purchased the coveted Ducati motorcycle maker for USD 909 million.
It seems that Volkswagen came under fire for the purchase, with accusations that the investment had "a trophy feel to it," and, "is driven by VW's passion for nameplates rather than industrial or financial logic". AUDI AG's Automobili Lamborghini S.p.A. completed the acquisition of Ducati Motor Holding S.p.A. in 2012.
Porsche
Does Volkswagen own Porsche? Volkswagen owns 49.9% share stake of Porsche, the merger in 2009 was the first step within the "integrated automotive group" with Porsche AG and was to complete in 2011. However, the purchase was stopped due to "unquantifiable legal risks".
There had been a long history of Porsche and Volkswagen working together; you may remember that Ferdinand Porsche designed the VW Beetle. This working partnership also resulted in the Porsche 914, 912, 924 and 944. Many of these models shared parts with Audi, and NSU and it can't be ignored that the famous Porsche 911 has many inherited similarities to the original rear-engine air-cooled Beetle.
Scania and MAN
Does Volkswagen own Scania? Commercial vehicles Swedish manufacturer Scania was purchased by the Volkswagen group under the TRATON SE purchase which also landed the MAN trucks and bus company.
Volkswagen group first took a position within the commercial vehicle company with the purchase of Volvo's stack in 2000. This was later completed with full ownership finalised in 2015.
Volkswagen Commercial Vehicles
VWCV is operated as a separate marque within the Volkswagen group since 1995 with its headquarters based in Hannover, Lower Saxony, Germany. The company subsidiary was set up to produce the Type 2 van. Type 2 has a fascinating history, having started life based on the original parent company VW Beetle.
In 1947 Dutch-based Ben Pon VW importer presented Volkswagen with sketches for a new van based on the T1 platform. Having seen the Volkswagen Beetle-based Plattenwagen, Ben recognised an opportunity for a lightweight commercial van. Volkswagen General Director Heinrich Nordhoff saw Ben's concept and believed that the project would be a worthy addition, and in 1950 the first "Bulli" went into production. By 1954 the Volkswagen group had produced 100,000 Type 2 Transporters at the Wolfsburg plant, later in 1956 moving manufacturing to the Hannover plant.
The Volkswagen Transporter has been an essential vehicle within the VW lineup, with the VW bus become a symbol of freedom, developing a cult following for the entire Volkswagen group.
Frequently Asked questions
Does Volkswagen own BMW? Volkswagen does not own the BMW Group, BWM owns; Rolls-Royce, Mini and BMW Motorrad brands.
How many brands does VW own? Volkswagen Auto Group V.A.G. owns a total of twelve brands; Volkswagen, Seat, Audi, Skoda, Bugatti, Bentley, Lamborghini, Ducati, Porsche, Scania, MAN, and Volkswagen commercial vehicles.
What brands does Audi own? The Audi brand is a subsidiary of the V.A.G. corporation. Under the Audi Auto Group are companies Lamborghini, Ducati and Italdesign.